I speak, apart from Spanish & Arabic, (University of Belen, Palestine), French, Russian & English. My curiosity & my passion to travel, to know and learn, surely arises from my roots of being the son of an immigrant father, of the Middle East. Born into a family Christian-Orthodox that crossed the Atlantic Ocean and the immensity of the Andes to establish themselves into a far and unknown Chile. I am also the son of a Chilean mother, of Andaluz (Malaga being my actual residence), without a doubt influencing my grand interest to know profoundly the significance of the country of Spain.
During many years I was a business man, occupying positions of a sales manager and marketing, of a family company with residence in Chile. It was there that I took the decision it was my destiny to go to the University to study History and undertake the road to be a World Guide Traveller & International Relations and to understand profoundly the ancestral cultures & civilisations of the Middle East & Central Asia.
INTERNATIONAL RELATIONS & BUSINESS
AND MARKETING ADVISOR​
My knowledge of these distinct languages allowed me to visit countries as interesting as Uzbekistan, where I was able to know cities such as Bukhara & Samarcanda, cities famous for being used by travellers along the antique silk route. My recent travels to Russia have allowed me to understand their traditions, of their culture & history, also to know the immense territory and it's ethnic diversity. Venturing to reveal the mystery of the neighbouring Orient (the birth place of civilisation) & central Asia, or if you prefer, to travel to South America & discover spectacular areas such as the Amazons, Machu Picchu or the magic of Buenos Aires.
Having spent the majority of my life in Chile, it allowed me, besides enjoying the delicious wines & visiting the famous vineyards, to travel & know and to enjoy it's incredible geography. Places so spectacular, such as the Desert of Atacam... or the Austral Patagonia & to navigate it's fiords and canals of pristine beauty. My commitment & responsibility is to accompany, guide you in your decisions, attend to your needs & share my historical anecdotes & experiences, in an entertaining & cultural in it's quality, in that way you can live the adventure of travelling in a different manner.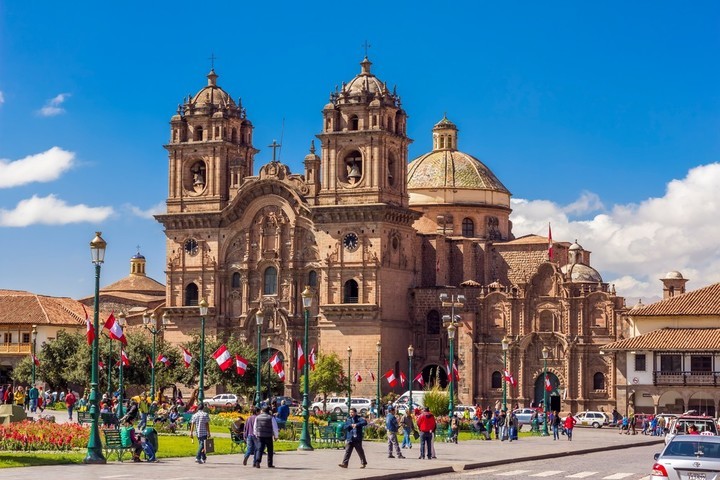 Dear friends:
I am Alberto Nazal, an experienced man, a seasoned traveller & of an enterprising spirit & I invite you to share with me my knowledge & experiences. Since I was very young, before I started to travel a good part of the world, I was interested in the History & the International geopolitics, specifically of the proximate Middle East.
Link to World Guide Traveller
An experienced traveller with a lifetime interest in diverse cultures, languages and food.​
I am an experienced international business man in marketing and sales. I have worked for many years in business and as a result I have a very wide experience of meeting people from diverse backgrounds and cultures, from around the World.​
I studied history in the University in Chile, University of Betlehem in Palestine and in Granada Spain. I speak Spanish, English, French, Russian and Arabic. My philosophy is to travel and to learn and my greatest motivation in life is to immerse in a wide variety of cultures, opening my mind to the great diversity of people and their lifestyles.​
My current Adventures include trips to Patagonia and the Atacama Dessert in Chile, where I will be from November 2017 until March 2018.